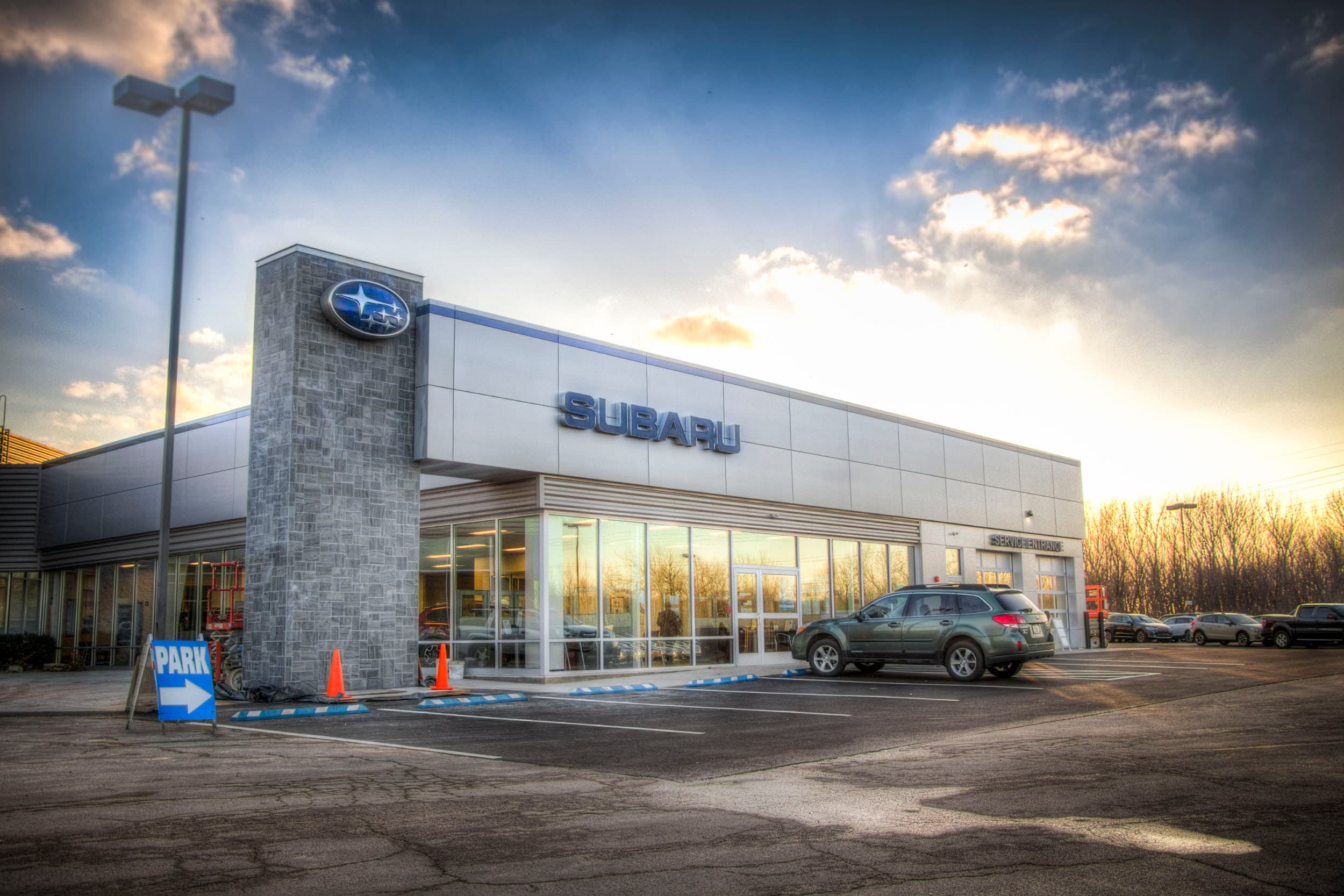 Congratulations! You took advantage of the
Uftring Deal of a Lifetime
and picked up a new Subaru this summer. Now, your biggest concern is keeping it up and taking care of it accordingly. That can cause some stress, especially with the fall and winter months approaching quickly. Here are a few tips in preparing your car for cold weather.
Replace/Rotate Your Tires
With the slick roads and thick snow of the fall and winter months, it never hurts to make sure your tires have enough tread. Not only will it prevent you from skidding and sliding on the road, but it will keep your car running smoothly, which is crucial when it's cold. By simply heading to your nearest Uftring dealer, you can get a quick check on your tires and get them rotated in no time. And depending on the harshness of the season, snow tires are another safe and useful alternative to add to your car for a few months.
Refill All Your Fluids
The last thing you want in the fall and winter is your fluid freezing up. This can cause engine failure, lack of visibility due to frost/snow on the windshield, and much more. That's why it is extremely important to make sure you have a necessary amount of anti-freeze, oil, and wiper fluid. If your car isn't running efficiently in the winter months, or even if you can't wipe your windows or clean them off, then you are a danger to yourself and the drivers around you. It's always important to have the right amount of fluids, but it is especially important when temperatures drop.
Check Your Battery Capacity
One detail a lot of people aren't aware of is that your battery can freeze up like an engine does in the winter. It is imperative to
check the battery
itself, the fluid, and cables and terminals for any kind of flaws. There should be no cracks in any of the cables, and the terminals should fit snug with no loose connection whatsoever. And if your battery fluid is too low, it's a quick fix: just refill the fluid hole with water (distilled). Needless to say, you don't want to be ready to head home after a long day and not be able to start your car. Make sure your battery is in check
before
that stands a chance of happening.
Prepare an Emergency Kit
An emergency kit in your vehicle may sound silly right now, but it won't when an emergency occurs. You NEVER know what can happen to you on the road. One moment you're heading down I-74, and the next you've gone off the high shoulder and are pinned down. Is that a worse case scenario? Sure, but it's better to be prepared than to be out of luck. Here's a list of some items you should have in your car. Some can be kept all-year round. Others will be extremely useful in the event of emergency in the winter:
Blanket, Gloves, Hat, Scarf
Bag of kitty litter, salt, or sand (for provided traction)
Small shovel
Ice Scraper and Brush
Extra fluid for your vehicle
Flashlight
Snacks and Water
We spend almost as much time in our cars as we do in our houses. Preparing your vehicle for the harsh months ahead will provide you with peace of mind and a leg up on the elements.
Schedule service
at Uftring Subaru today, and make sure your car is ready for the cold weather.