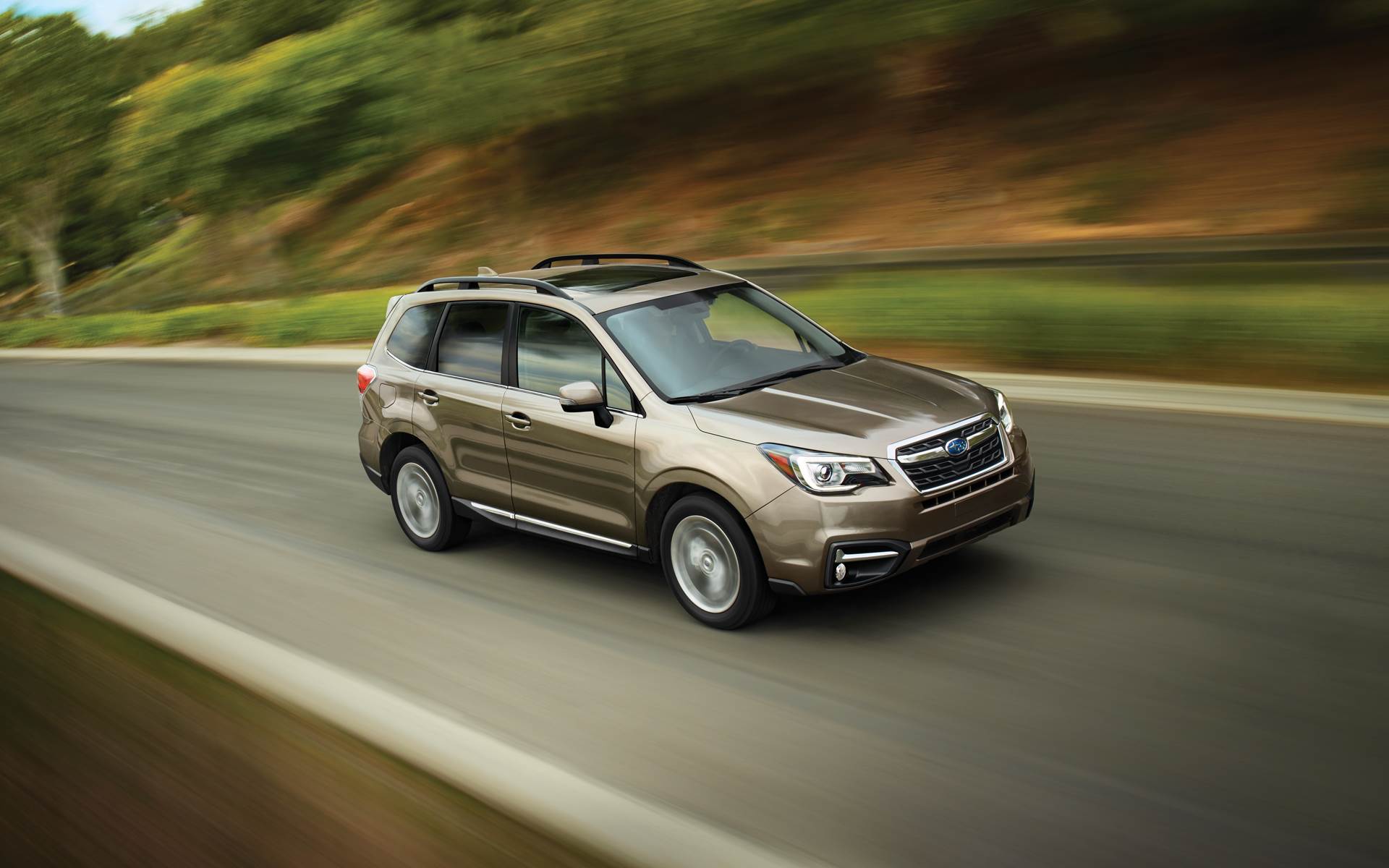 Looking for a new SUV in Central Illinois? The 2018 Subaru Forester is the perfect vehicle for any kind of lifestyle. From its convenient ground clearance to its versatile all-wheel drive, this SUV is sure to handle any terrain. So, whether you're one for off-roading or you're more for road-tripping , this capable compact is what you're looking for this fall. Here are three new features on the 2018 Subaru Forester.
LED Steering Responsive Headlights
Whether you're rebellious or more reserved, you still can't avoid sharp turns and dark roads. The LED Steering Responsive Headlights with High Beam Assist make for easy navigation through those nighttime windy roads. When you turn your steering wheel, the beams follow. No more dark corners when turning or wondering when/if you're coming up on a foreign object. And when you're approaching an oncoming vehicle, your Forester will alert you to temporarily turn off the high beams for the sake of the other driver's visibility. This feature provides maximum safety for extra peace of mind.
Power Panoramic Moonroof
The 2018 Subaru Forester is designed to take you wherever you want to go. Why not be able to experience amazing views on the way? The Power Panoramic Moonroof stretches throughout the car for maximum viewing for any passenger. So, whether it's a city street or a country road, you'll be able to indulge in its beauty from every angle.
Heated Steering Wheel
This feature designed with the driver in mind makes for ultimate unwinding. The Heated Steering Wheel provides a warm hello after your chilly trek. So, now you can defrost while you descend upon your next stop. With capability comes comfort in the 2018 Forester.
Enjoy these new features and more in the 2018 Subaru Forester, available at
Uftring Subaru
in East Peoria.