Thanks For Sharing
From mid November to the beginning of 2018, we at
Uftring Subaru
partook in the Subaru Share the Love Event. This event is a national fundraiser for a number of charities including a local one of the dealership's choice. When you purchase a new Subaru, we donate $250 to a charity among the list of sponsored organizations. Those who purchased a new vehicle from us during the event were then prompted to pick which charity they would like $250 donated to. Among the national charities are the Make-A-Wish Foundation, Meals on Wheels, the ASPCA, and the National Park Foundation. The local charity we raise for is Paws Giving Independence - a non-for-profit organization that trains service dogs to then serve for disabled people around the community. We're pleased to say that the Subaru Share the Love Event was a big success. Thanks to your continued love for Subaru, $7,981 was raised for Paws Giving Independence alone!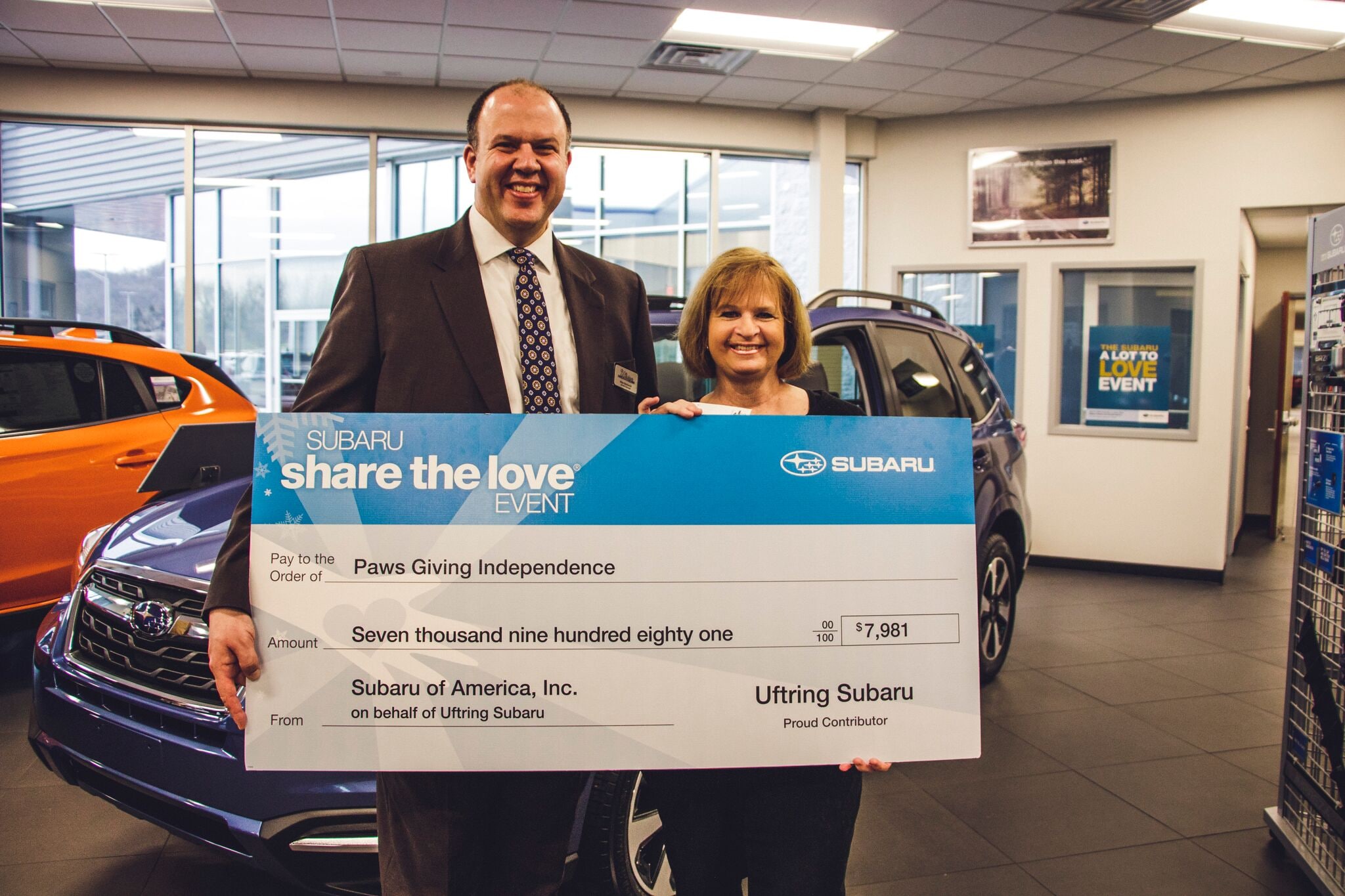 Paying It Forward
Paws Giving Independence represents the "Share the Love" idea perfectly. These dogs that are trained are helping people deal with their disabilities, whether it be mental or physical. And because they are non for profit, they need donations to provide necessary resources to their pups. It all comes full circle when these dogs serve the disabled members of the community. We share our love so they can share theirs!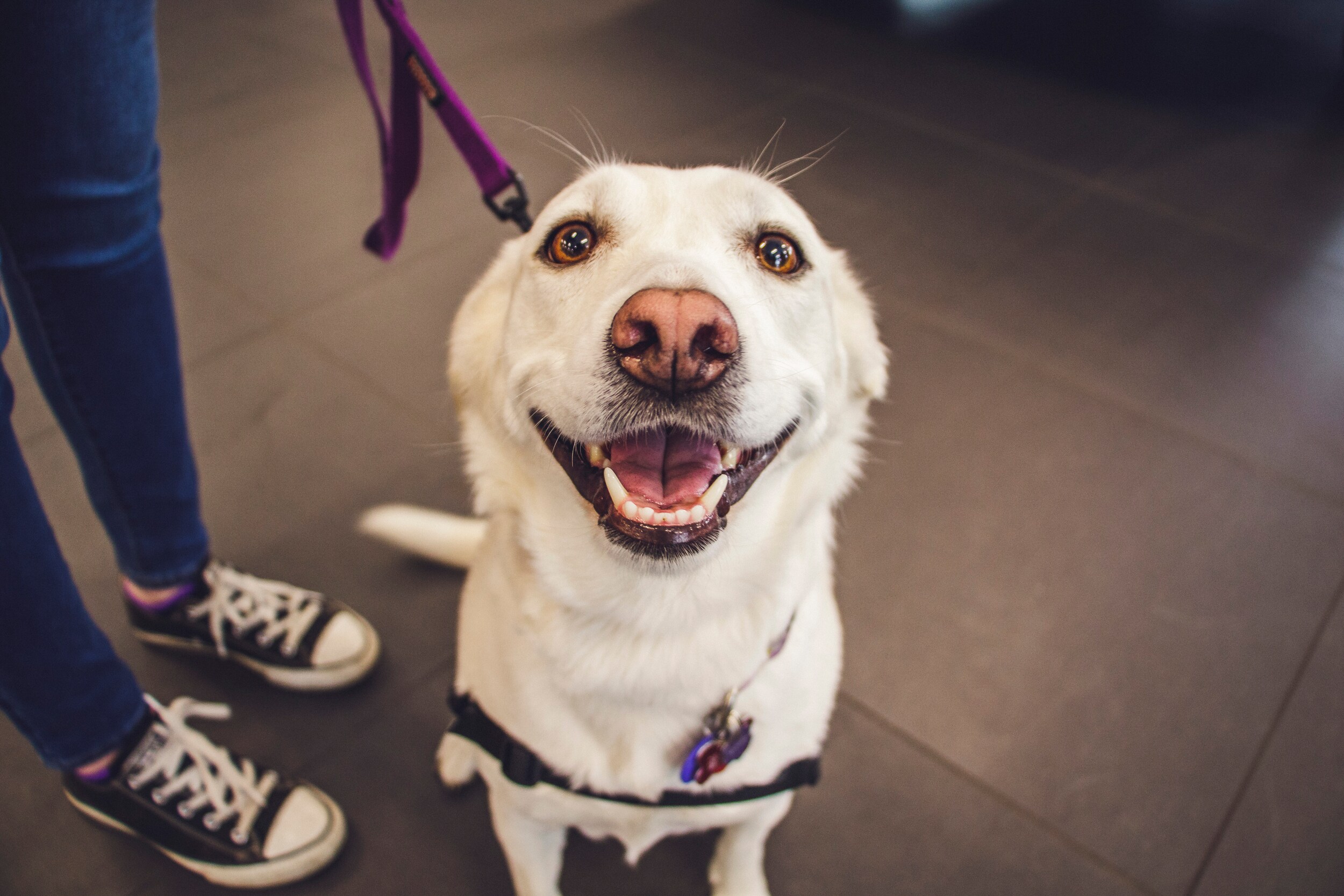 Keep on Sharing
If you'd like to make a donation, or want to learn more about Paws Giving Independence,
click here to visit their homepage
. The Subaru Share the Love Event will continue for another year starting in mid November. Thanks again to everyone who contributed!