With summer in the air, nothing beats taking a drive with your dog. Remember, they had to suffer the long winter as well. They deserve the wind in their… fur. Now, although it's important to have fun with your cuddly companion, you must also stay safe. Here are some helpful reminders when traveling with your pup.
1. Don't Roll Your Windows Down All the Way
Everyone loves seeing a dog with its head hanging out of the passenger side window. It's a nice reminder that everything is easy and breezy. It's always good for your pet to have fun. With that said, however, you want to make sure you aren't putting them in harm's way. When rolling down your passenger side window, make sure that you only lower it about a quarter of the way down. Although most dogs won't jump out of an open window, you really never know what might trigger them to do so. So, for your sake and for the sake of your dog, don't roll down your window too far. Remember, dogs do get carsick very easily, so always keep your window at least cracked open.
2. Keep Your Doors and Windows Locked
As much as we love our pets, we'd love it even more if they would sit still. But, the fact is, they're too curious. That's why it's extremely important to always keep your doors and windows locked at all times so that their paws don't get them into trouble. The last thing you want is for something to open that shouldn't! Is it likely? No, but it's much better to be safe than sorry.
3. Always Have a Crash-Safe Cage in Your Car
If you feel your pet is responsible enough to handle him/herself in your vehicle, then let them roam. But if your pet is young, or if you're traveling on the highway at faster speeds, you really want to keep a crash-safe cage handy in your vehicle for your dog to safely sit inside. Not only will it keep them safe in case of an accident, but it will keep you less distracted and safer altogether. You can keep the cage in the trunk if you have an SUV or in the back passenger seat of your truck, sedan or midsize crossover.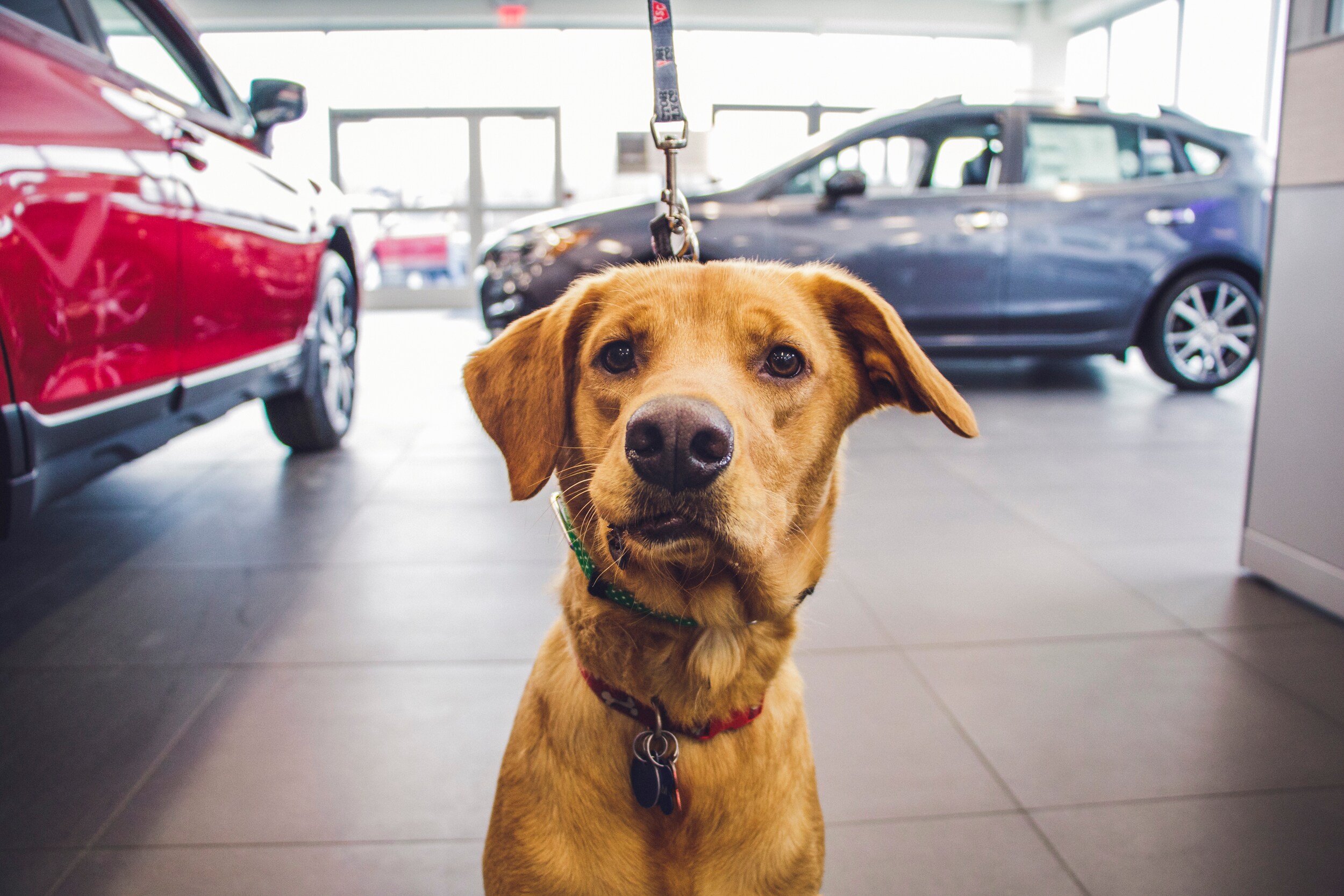 4. Always Carry Food and Water for Your Dog
When driving anywhere, especially with your dog, you must always expect the unexpected. One moment you could be driving on the highway, and the next, you're broken down on the side of the road. No matter what the circumstance may call for, whether you're driving up-road or downstate, you must always make sure you have food and water for your pet. You can simply stow away a container full of dog food in your car or remember to bring it with you. Remember, you must always expect the unexpected!
Now that you know some simple precautions to follow when taking your dog on the road with you, grab your furry friend and enjoy the summer! Did we mention that Subaru vehicles are designed with pets in mind? Visit Uftring Subaru in East Peoria or subarupeoria.com for more information!