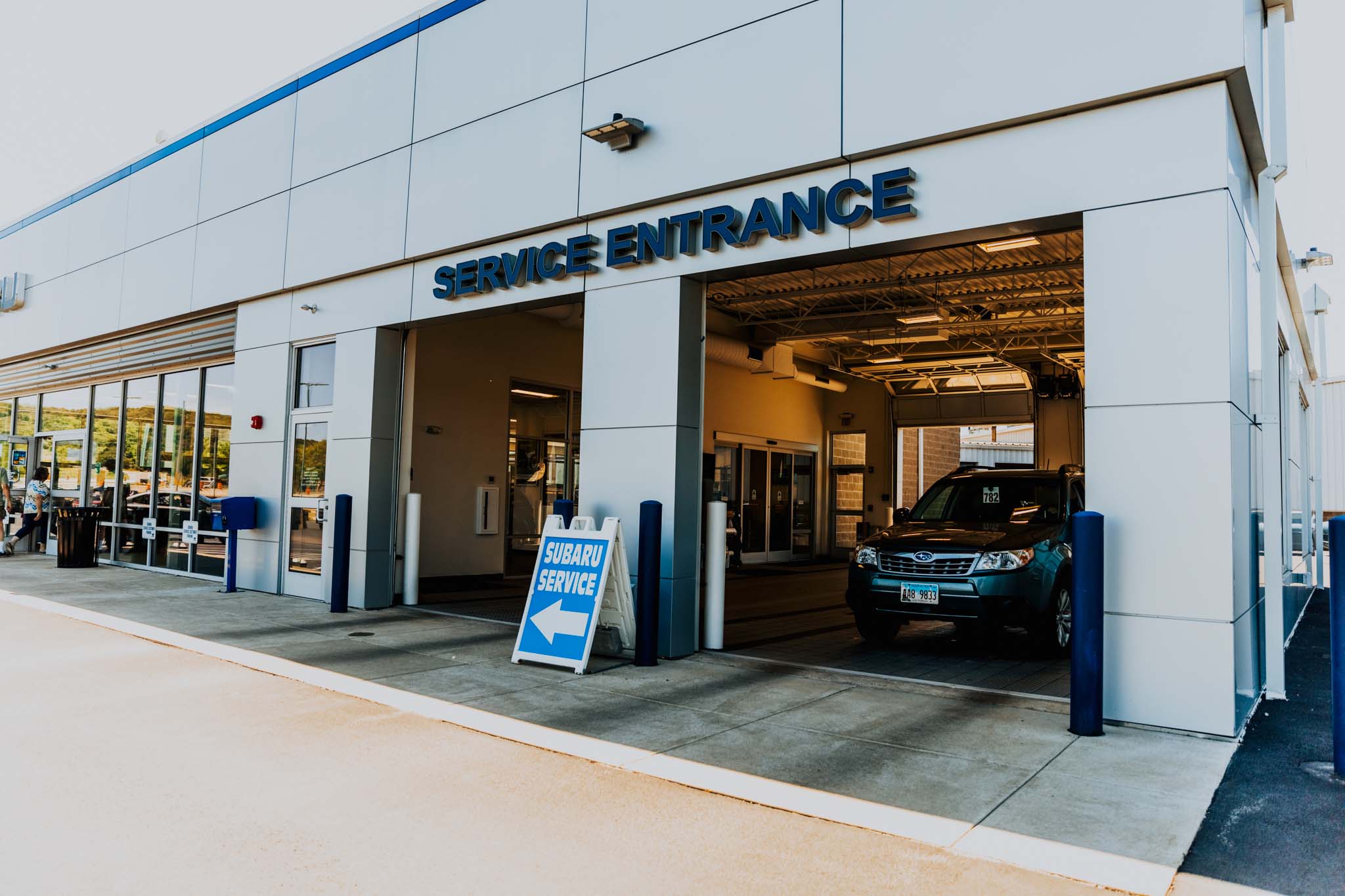 For Professional Car Repair at
 

Uftring Subaru Service Center

 

in

 

East Peoria, IL

 

| Near

 

Peoria

,

 

Morton

, &

 

Pekin

The technicians in Uftring Subaru's service department are up-to-date and highly skilled on all of the best Subaru practices and parts to maintain and repair your Subaru vehicle. To set up your Subaru car repair near Peoria, IL simply complete our online service appointment form and we will schedule you into our service bay as quickly as we can. No matter what your Subaru needs, be it an oil change, brake service, or other major Subaru repair, you can feel assured that our service and repair team at Uftring Subaru has you covered. Located conveniently in East Peoria, we have helped drivers from all over Peoria, Morton and Pekin get their vehicles running like new again.

While you're at our dealership for your repair and service appointment don't miss our other Subaru offerings. We have a large selection of new Subaru models and numerous used cars, with fair and competitive prices. And our professional Subaru finance department will work with you to help secure a Subaru lease or car loan that fits your budget! So make sure to contact us or visit us today for all of your Subaru needs!
| | |
| --- | --- |
| | |
 What Happens After I Schedule an Appointment?

Using our online service scheduler at Uftring Subaru is a great way to set up an appointment at your convenience. Once we receive your submissions, we will:

Contact you shortly using the method of communication you specified.
Obtain any additional information that may be necessary for this particular appointment.
Confirm the date and time of your service.

Extended Service Basics

What's the most important thing I should know about an extended service contract?
It is important to know the company that is promising to pay you if your car breaks down. A contract is only as good as the company that backs it. Some dealers offer service contract products other than the Subaru plan. For example, you can purchase Subaru Added Security (the only extended service contract backed by Subaru of America, Inc.) or an extended service contract backed by an independent insurance company, which could be mistaken for Subaru-backed protection. Be careful when considering independent plans. Here are some facts about independent companies:

The 10 leading independent providers 10 years ago are all out of business today. That means a large number of customers who had valid claims were not paid or received only partial reimbursements.

Independent providers profit only if their costs are less than what you paid for protection. Subaru Added Security's focus is on customer satisfaction, not extended service contract profits. Subaru wants your next car to be another Subaru!

On the surface, many independent coverages appear to look like ours but often require the use of inferior replacement parts and exclude important coverage such as vehicle wear.
What is an extended service contract?
It is a contract between you and the provider, who promises to pay for specified repairs of mechanical failures during the contract term (less a deductible, if any). It may also be referred to as an extended warranty or vehicle service contract. Here are some key definitions to help you in selecting a plan:
Obligor - a legal term for the company obligated to live up to the terms of the contract (e.g., manufacturer, dealer, or third-party company).
Administrator - the company hired by the obligor to handle claims, instead of doing it themselves (the administrator is not a party to the contract).
Breakdown - definitions vary from "failure of a component to work as it was designed to work in normal service" to "failure due to a defect in materials or faulty workmanship."
Normal wear and tear - when a part is not broken, but simply wears over time during normal use of the car.
Cause and effect - if a covered part fails and damages another part.
Deductible - the amount you must pay for a covered repair.
Surcharges - additional amounts you must pay to include coverage of certain items (e.g., All-Wheel Drive, high-tech components, on-board computers, seals and gaskets).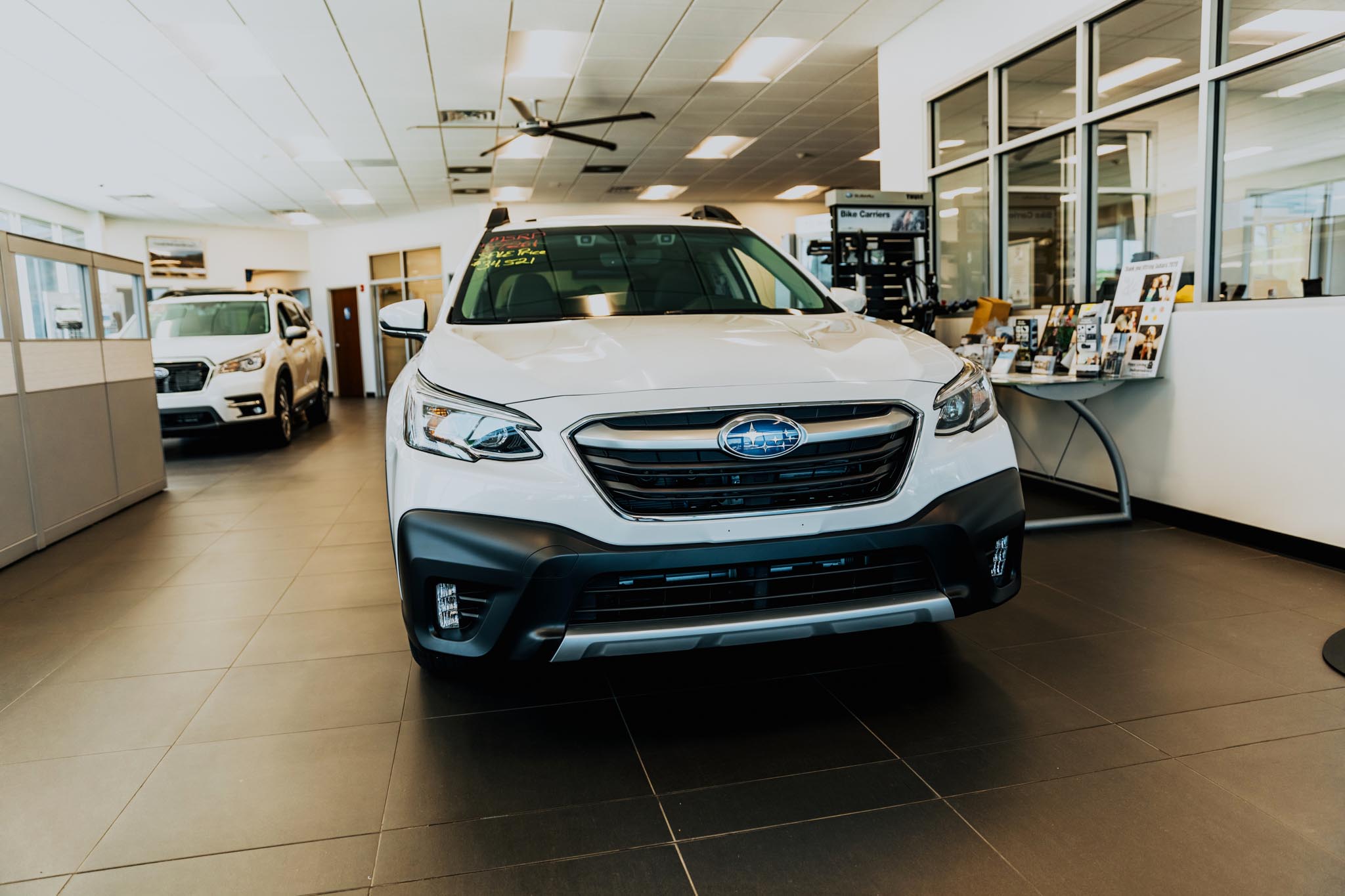 Do I really need an extended service contract?
An extended service contract is an important option. With the high technology built into today's cars, repair costs have risen dramatically and will continue to do so. With just one major after-warranty repair, the contract could easily pay for itself. Subaru is proud of its reputation for reliability and superior engineering. However, anything mechanical could eventually require repairs.

Is there any benefit to taking advantage of an extended service contract opportunity while a car is still under warranty?
As with any other product, service contracts are subject to inflationary price increases. By purchasing it now, you can lock-in at today's cost. In addition, if you take advantage of Subaru Added Security at the time of vehicle purchase, you can include the cost in your monthly finance or lease payment. Plus, you may be entitled to benefits in addition to the basic factory warranty, such as car rental, lodging and meal reimbursement for warranty repairs required when you're traveling. Your plan can even include emergency roadside service for a jump-start, gasoline delivery, tire change, locksmith service, road hazard tire protection, lost key retrieval, and computerized trip routing for up to seven years.

Why is a Subaru-backed extended service contract the best choice?
Subaru views a service contract as an investment in customer satisfaction, rather than as a profit maker. We know that a satisfied customer will likely be a repeat car buyer. Independent providers/insurance companies have no investment in your next car purchase. This philosophy really makes a difference in the quality of their service contract product, and even more importantly when it comes to honoring your claims.